NIEMANN-PICK DISEASE
Umar Zahur
A 7 months old male child was brought from Abbottabad with:
C/O: Loose stools and Fever off and on for the last 6 months.
On examination he had Hepatomegaly 10 cm, Splenomegaly 5 cm, Delayed milestones, and Fundoscopy showed Cherry-Red spots.
His bone marrow aspirate from Tibial tuberosity was advised which showed following result: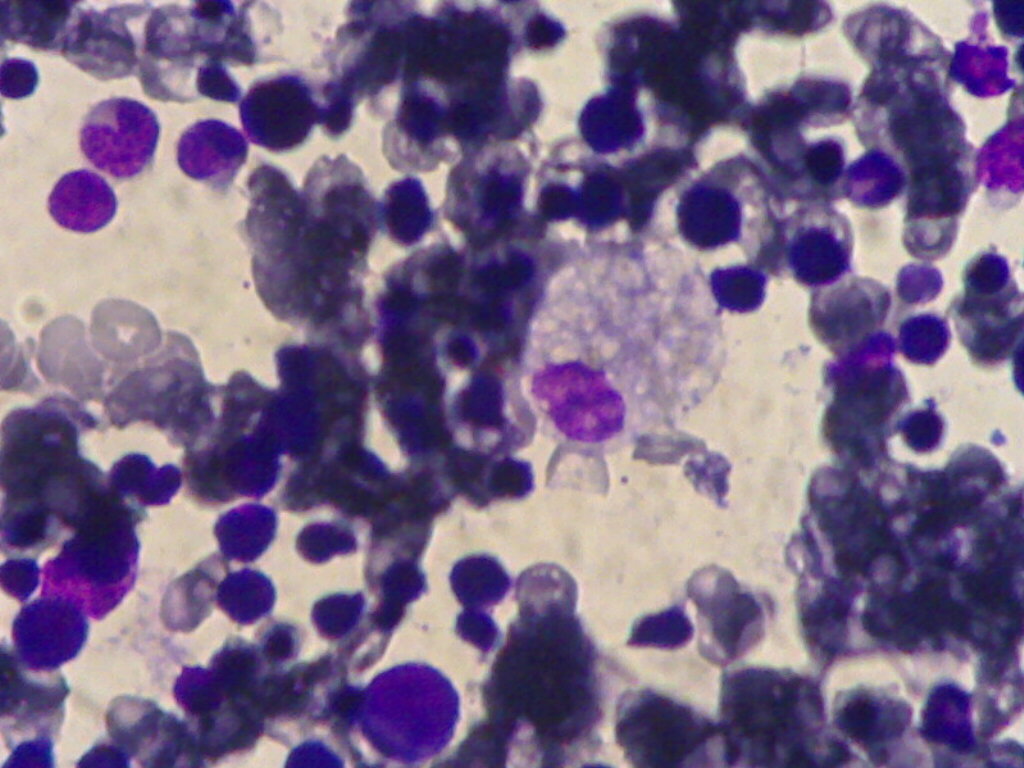 Aspiration: Difficult
Cellularity: Fairly cellular
Myelopoiesis: Normal maturation
Erythropoiesis: Normoblastic
M:E ratio: 2.5
Megakaryocytes: Normal
Abnormal cells: Niemann-Pick cells seen
Iron: Present
OPINION: NIEMANN-PICK DISEASE
COMMENTS: SPHINGOMYELINASE LEVELS IN FIBROBLASTS.